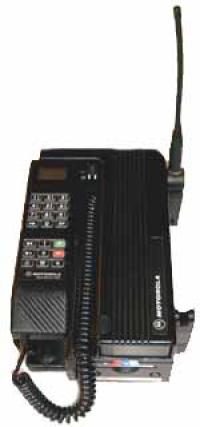 Back in 1991, the Motorola 1000 'Autotelefon' was the digital phone of choice.
Called a 'transportable', because, well, you couldn't get away with calling it 'mobile', the Motorola 1000 is bigger than most of today's base stations!
More surprising, and a real testament to the success of the original GSM specification, the Motorola 1000 will still work, unchanged, on today's vastly-different GSM networks.
For those nostalgia nuts out there, check out RetroBrick's complete range of ageing retro mobile bricks. We've come a long way in 15 years!